I'm sure you know that every great youth event needs some activities to make it awesome. That's why as a big "thank you" for your Easter Collection purchase, I want to give you ALL my best icebreakers, and themed scavenger hunts as an Activities Package at a huge discount. I am offering this ONE TIME ONLY! After you complete your purchase this offer will expire and will not be available again!
You'll get my best-selling e-books "Icebreakers Ahead!" and "Creative Scavenger Hunts" at the special bundled price of $34.97! Each of these books sells individually for $19.97 and $24.97 respectively so that's $10 off the normal price. Getting them now, bundled with the Easter Collection saves you time (and money) you could put toward your future youth events!
One Time Offer: Activities Package
(with Easter Collection Purchase)
ONLY USD $44.94
ADD ONLY USD $34.97

YES! I want to take advantage of this special one time offer!


Warmly,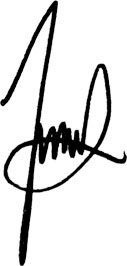 Ken & Josh



P.S. If you didn't realize it already, you and your youth will be missing out on a great opportunity if you haven't already taken action to get these Activities Package.
After paying by Credit Card or PayPal you will see a link at the bottom of the page with the words: "Return to Creative Youth Ideas." Please click on that link and you will be taken to a page to download the digital ebook immediately. If for some reason you are not able to go to the download page, send me an email at ken@creativeyouthideas.com and I will send you the link within 24hours of purchase.
Get your copy of "Activities Package"
by Clicking the Add To Cart button Today!